Through the use of subcontractors in the field of trucks, the trailer tracking (i.e. towed units) is becoming more important for logistic companies.
Also, the requirements for more efficiency and effectiveness for resource planning and increasing the quality of service requires new conceptual
approaches.
MECOMO – trailer tracking and truck tracking solutions
MECOMO has recognized this new requirements at an early stage and developed respective solutions for trailer tracking and truck tracking
in order to manage both in a common tracking platform.
mecSOLAR




mecSOLAR - solarpowered tracking device with record capacity battery and wireless sensor interface in an ultra compact casing. mecSOLAR owns a lot of technology highlights despite its relatively small size, e.g. the wireless sensor interface mecSENSE al well as an optimized formfactor for container tracking (incl. Reefer- and Sea-Containers).




mecASSET




mecASSET - The advancement of mecTRACE asset is characterized by its compact design, its small footprint, its unrivaled modularity and its integrated high-performance battery.






The Quake Global QPRO is the first and
only solution on the market to offer a unified communications protocol that enables machine-to-machine (M2M)
communications across multiple global satellite and terrestrial networks.

GPS

solar one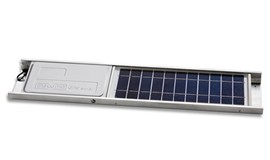 GPS solar one the most installed Swap Trailer
Tracking in Europe! The Orginal by the Inventor!
Solar powered telematics and tracking module
for objects without a separate power supply such
as containers, swap bodies, railway carriages and more.