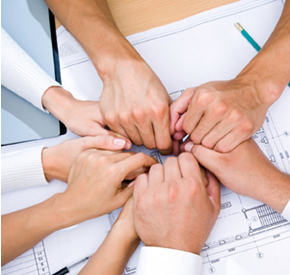 ALOATKON Security Systems Since 2001, along with world-renowned manufacturers, and throughout its years of operation, has grown from a Medium Security Company, to one of the big company main local, with ALOATKON Security Systems and Safety company name in 2005. Today ASSCO is in a position to design, install and maintain any type of fire/security system, as can proudly be confirmed by the list of projects successfully carried our by the company throughout the years. Our commitment can be confirmed by our satisfied clients who have used our services from day one of our operations
Our objective is to offer a truly professional service as to fire and security related products and services. Our team forms part of professional people with substantial experience in the fire and security Solutions. The company specializes in the design of any type of fire systems, for Sites petroleum companies and stores of petroleum products and the headquarters of telecommunications companies and Home Control Rooms. It is one of the first company in Libya to carry fire protection works and to supply materials to Security and Fire Solutions.
All the above, is reflected by excellent after sales, offered by the company to all it's clients ranging from a large projects until to small burglar alarm. Having committed itself to work with some of the world's market leading suppliers, ALOATKON Security Systems and Safety holds extensive stock of equipment and spares of all imported equipment as recommended by manufacturers themselves.
Our services are based on quality and promptly to any request.
With experience gained in over 14 years in the field of security, we offer our clients safety and comfort needed by a wide range of products and professional services, meeting the highest standards of quality: - Fleet Management Systems - SmartEAS Alarm Systems burglary - CCTV Systems - Alarm systems - fire detection systems - Access Control System and parking charge - Fire Suppression Systems.
Our Mission
ALOATKON Security Systems and Safety designs, installs, supplies and services a full range of commercial products from leading fire and security manufacturers. These include electronic integrated systems for fire and life safety, intrusion detection, access control, camera surveillance, and consultancy & design solutions. To compliment the above services , the company has also a training department which is able to offer various courses in fire, basic support for our products & our partners at Libya. 
- To satisfy market needs for high quality products . 
- Supporting our mission by demonstrating our motivation to help our customers being successful . 
- Constantly understand customers added values . 
- Invest in the development and training of our people .